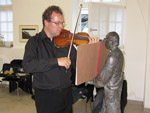 July 31st, 2023, 7:30pm
Opening Concert
The Summer Academy Leutkirch is traditionally opened the day before the first day of classes with a teachers' concert at the Festhalle.
---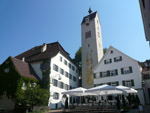 August 1st, 2023, 9am
Beginning of the master classes
On Monday, August 1st, 2023 at 9am, will be the official welcome in the Festhalle Leutkirch (Adenauerplatz 1). Here you will receive the most important informations about the organisation of the master classes. The museum is right at the center of the city next to the tower.
Daily lessons: The number and form of lessons will be individually organized by the teachers.
The master classes will finish with the final concert on Wednesday, August 10th, 2023.
.
---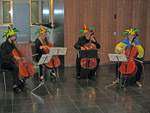 Participants Concerts:
Th, August 3th, 2023, 9:30pm
Music for the night in the Gallus Chapel Winterberg
(strings only)
Sa. August 5th, 2023, 7pm
Bad Buchau (Golden Hall in Bad Buchau Castle)
Sun August 6th, 2023, 11am
Kreuzthal (House Tanne, Salettl, strings only)
Tue August 8th, 2023, 7pm
Lindenberg (German Hat Museum)

Thu August 10th, 2023, 7.30pm
Leutkirch, Festhalle

---